Great feeling to have "The Telegraph" Newspapare of Bhubaneswar, Odisha sharing an article in their e-news bulletin on my "Digital Marketing Workshop" conducted in KIIT E-Cell with support of Google Business Group, Bhubaneswar & KIIT E-Cell team.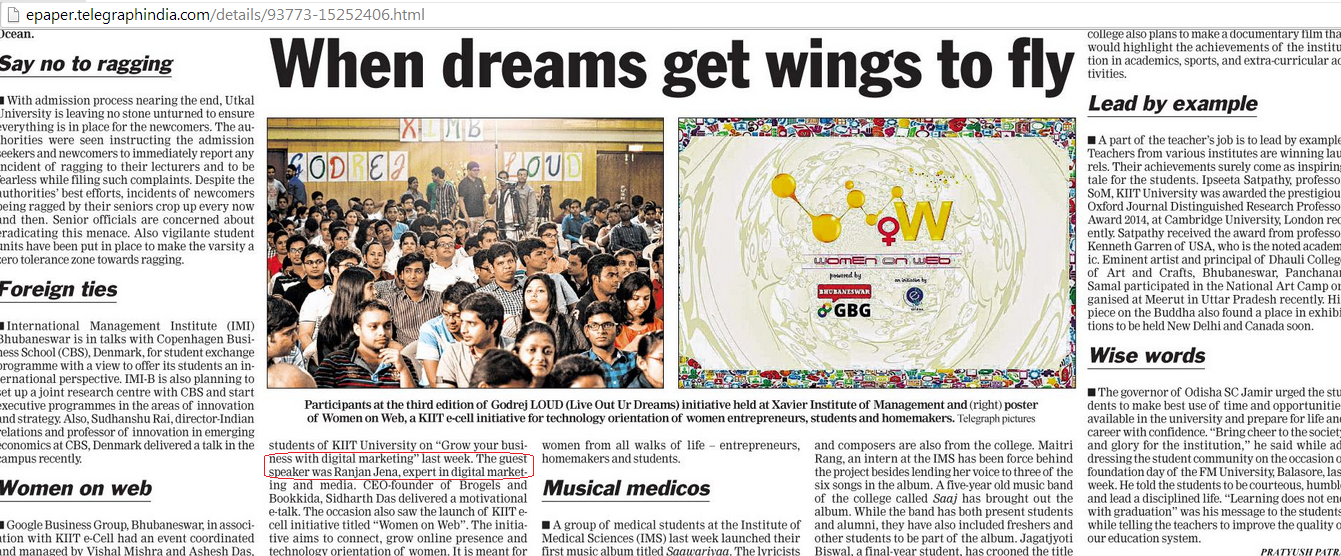 Also met some great start-up entrepreneurs in "TIE Bhubaneswar – Entrepreneurs Arena 2014". Out of the few start-ups present in the vent, one of the company was providing the e-commerce services in #Odisha rural areas while coordinating with rural gram panchayat, and was a pleasure speaking to Nilambar Rath (Editor-in-chief, OdishaLIVE) and few other important delegates.
At last, great initiative by Tie Bhubaneswar team members to create an opportunity platform for the growing entrepreneurs in #Bhubaneswar Odisha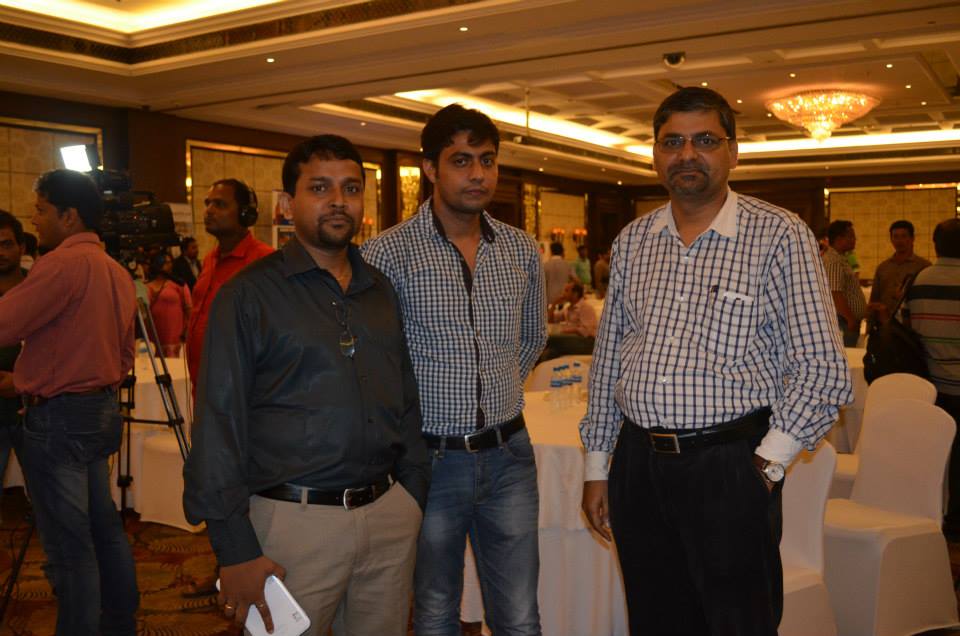 Also involved in a half-days Soft Skill training session in Digital Marketing for the PixelKare team members at Bhubaneswar, Odisha. This training was mainly focused on, how to increase employees productivity by 200% with some simple techniques using MS-Excel & Shortcut Keys for faster digital marketing, web design & development project delivery for their online business clients.