Is PPC a Good Career?
Great news; Digital marketing to create 1.5 lakh jobs
Know, why PPC Career Path, a better choice?
Yes, a good Google AdWords Job Salary Package career
It's a mixture of Art & Science by David Szetela:
Exciting & Interesting – as real-time changes in PPC proves a direct impact on your Real-Time Performances
It's never a monotonous job
If you're a person who loves to play with data & analysis, then a real perfect job while enjoying the stuff
You can go highly targeted with PPC Adwords than to SEO or Affiliate while targeting your Customers
Instant Google Ad Rank results with PPC Google AdWords than waiting for months to rank in Organic Search results with SEO
Get additional skills including working regularly on MS-Excel, 3rd Party Bidding Tools, & improving your analytics thinkings
It's similar to playing with Share & Stock Market, where your every change or strategy leads to Win/Loose situations.
Highly demanding by many Organizations, because PPC ads go live with the launch, whereas SEO takes a month together to show in Organic results.
Join Ranjan Jena's Google AdWords Training Program in Koramangala, Bangalore. (Track record of 90% placement success by end of the PPC AdWords course or within a month after course completion)
PPC Google Adwords / Adcenter is very technical, and at the same time Creative (Art & Science) as well. Researching & estimating on new keywords, creating bidding algorithms, crunching numbers in Excel, and building campaign models are important but also writing PPC ad copy, brainstorming new strategies, and managing high profile relationships with search engines is an essential part. It's really the fact that Pay per Click is so incredibly diverse that it stays interesting year after year!
PPC job career is a team sport. It's not only a team sport in terms of having a team of Pay Per Click Adwords experts, it's also a team sport in terms of working with the broader organization on landing page tests, site tests, ad copy tests, keyword generation ideas, and more.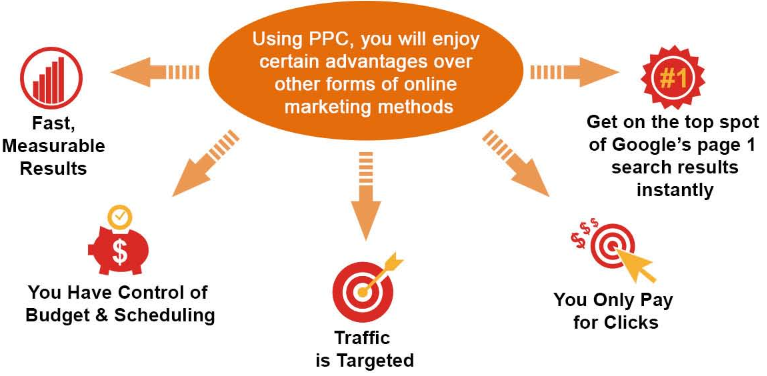 PPC Career Opportunity in an Agency  Vs Startups
The biggest pro of the Google AdWords Agency career path, in my opinion, is the ability to work with a variety of clients. In the agency, you'll typically get several accounts across a variety of verticals and business models. Moreover, these accounts change over time! In my opinion, this puts the search marketer on the fast track in accumulating a very deep knowledge of Search Engine marketing.
The PPC Start-Ups path offers the ability to grow quickly. When said grow, I actually mean growing in different attributes: your skills, responsibilities, title, salary, and wealth. It's essentially a case of risk and reward. Startups is the riskiest career path because of their volatile nature (most startups fail). However, if you're able to join a successful startup, the benefits can be tremendous! Startups, especially earlier in your career, can be the fast track to rapid pay per click career growth. Moreover, if you leave a startup at a senior title and are able to earn the same title (or even higher) at a more established pay per click organization, you are absolutely golden.
And now on PPC Google AdWords, a small thought;
The question to ask yourself throughout the day w.r.t PPC campaign management:
What can I do, right now, that would be the most powerful use of this moment?
What can I say?
What action can I take?
What question can I ask?
What issue can I bring up?
What decision can I make that would have the greatest impact?